While Victoria and the communities around us don't have the severe weather conditions we see back east, we have no shortage of heavy wind storms, often preceded by heavy rains. This combination can be disastrous to the trees on your property, resulting in them falling over completely, knocking them askew, or blowing tree debris throughout your yard. Whatever the case, we can clean up the mess and bring order back to your property.
We also have a crane truck to safely remove trees that have fallen onto your building or structure.
An Ounce of Prevention
Many of the calls we get regarding storm damage could have been mitigated — or completely eliminated — through a preventative maintenance program. It's far more cost-effective to contact us well before the bad weather starts, so we can assess your landscape and suggest practical preventative tips to keep your property safe and green. If the storm took down your trees, branches, and boughs, give us a call to fix it up. If you'd like to minimize the damage during the next storm season, call us today to develop a plan for your property.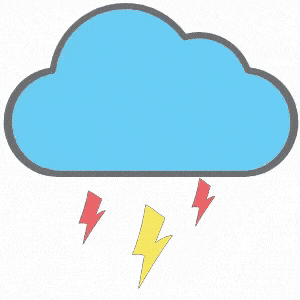 Be Safe!
If your tree falls on a powerline, leave it alone and contact emergency services at 911.
If your tree or hedge is within 3m (10') of a powerline, contact BCHydro at 1-800-BCHYDRO